The Ake Dikhea? film festival is now in its third round. In order to also maintain the already established form and quality this year, there is now the possibility to support the festival through a crowdfunding campaign, which can be accessed here .
Only through the help of our supporters it will be possible to host the third Ake Dikhea? edition to the planned extent – every (even the smallest) participation can help to support the continuity of this film festival!
What is AKE DIKHEA?
The Festival of Romani Film AKE DIKHEA?is translated as "YOU SEE?" and offers a platform for Romani cinematic perspectives, for heterogeneous and authentic stories from all over the world. The film festival wants to bring the diversity of the realities of Romani people's lives closer to the audience and to make the unknown treasures of worldwide film productions visible.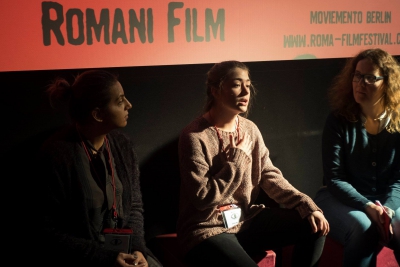 This self-organized film festival will take place for the third time in Berlin in December 2019. For three years now, the festival has been bringing around 20 international films to Berlin and inviting filmmakers to discuss them openly and honestly with the audience. It is also an irrevocable platform for international networking and mutual strength – decisively supported by an intensive exchange within various communities. The film festival would not have been possible without the committed voluntary team of the Berlin Romani organization RomaTrial and the support of you, the broad society!
Our festival is aimed at
– all (film) interested people,
– all who would like to critically examine the pictures by and about Roma, Sinti, Kale, Kalderash, Lovara, Lalleri, Ursari, Beash, Manouches, Askali, Aurari, Romanichals, Droma, Doma, Gypsies, Travellers and all other Romani groups of this world,
– all those who are curious about other people and who want to broaden their own knowledge horizon. And last but not least
– at all for whom freedom and equality of all people is an important value.
Because it is precisely freedom and democracy that our festival wants to contribute to. It has proved itself that (the right) films are an excellent means against Antigypsyism, the racism against Romani people. We do not only want to strengthen Romani communities themselves, but the whole society and the democratic principles of our coexistence.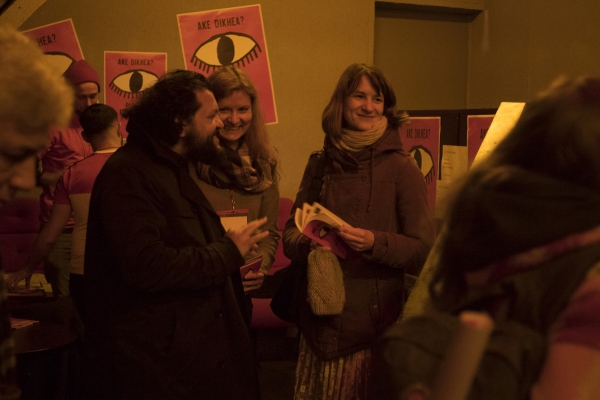 Why should you support AKE DIKHEA?
The AKE DIKHEA? is something special in Berlin and worldwide. And not only because our focus is on Romani people, but also because this film festival has become a platform which was missing so far. Where else can you find out which films represent Romani people, which themes are important to them, how they see themselves and how they want to be seen? Where else do you experience authentic stories of Romani people – funny and sad, entertaining and uncomfortable, personal and political? And all this in short and long form, as documentaries and feature films.
What happens to the money when financing is successful?
Our basic goal is to raise 4.500,- Euro for the AKE DIKHEA? film festival 2019. With this we can finance the basics, like for example:
– Transport of film copies from A to B,
– Licence fees for the festival films,
– Postcards, posters and programme brochures so that people get to know about us at all,
– Invitation for a few international guests and paying for their travel and accommodation.
But we need much more!
With every cent that goes directly into the festival, we want to create greater visibility. With that we can:
– Invite even more international guests and artists so that the networking can really get going.
– Invite experts who offer workshops and organize discussions.
– Book suitable rooms for the workshops.
– Pay cinema rental for a free film screening for Berlin school classes.
– Organize network meetings (dinner and brunch) for the festival guests.
– Invite musicians* and DJs to celebrate together with you at a great party.
– Print even more advertising products and place advertisements.
And last but not least, we could at least pay our team a minimal expense allowance – because without graphic artists, web designers, organisational talents, writers, press specialists, photographers, translators, interpreters, billboarders, tickers, guest advisors, networkers and someone who keeps an eye on finances, our festival cannot succeed.
This post is also available in: Deutsch (German)